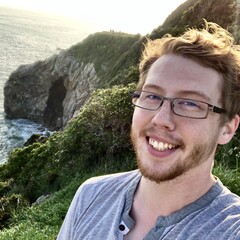 Zach Smithson
Freelance Illustrator
Nevada City, United States
Summary
I am a freelance illustrator. I specialize in character designs and conceptual digital illustrations. I have always had a passion for conceptual art and illustration, especially within the film and video game industry. I enjoy creating characters, creatures, and environments, whether they are from my own inspiration, fan art, or private commission. I strive to create fleshed out worlds within my illustrations, where the characters and the environments have their own back-story and interactions. It is important to me to make these characters with personality and purpose. Each of my illustrations conveys an event in time in the particular world I am creating. I try to create a sense that the viewer came across this event and is experiencing it through their own eyes.
Skills
Concept Art
Concept Design
Digital Painting
Environment Design
Illustration
Transport Design
Photography
Marketing Illustration
Character Design
Prop Design
Creature Design
Photo-manipulation
Medical Illustration
Scientific Illustration
Comic Art
Book Cover Illustration
Weapon Design
Portraiture
Software proficiency
Experience
Concept Artist at Frontwire Studios

Creating character and prop concept art.